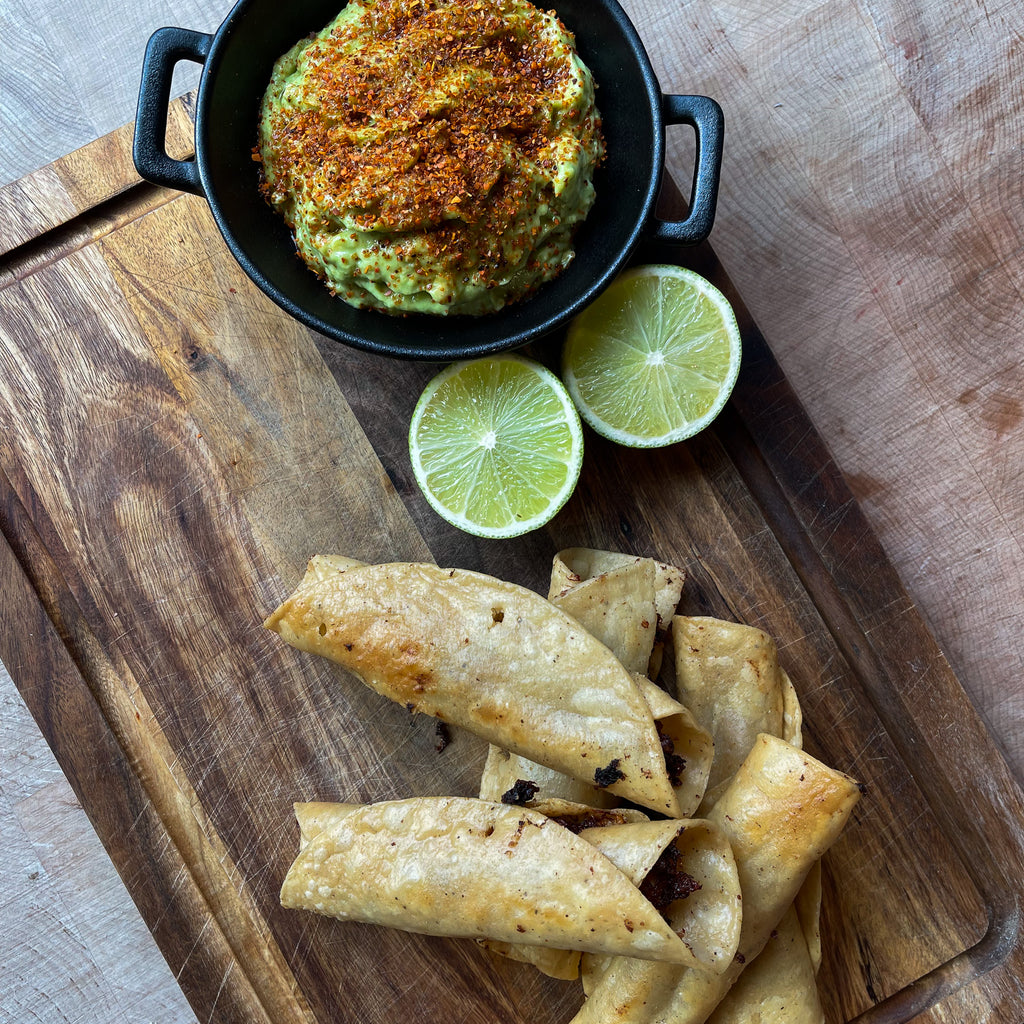 Makes 20
Ingredients: 
20 pack of corn tortillas 
4 x chipotle and honey chicken thighs
165g cream cheese
250g grated mozzarella 
1 tsp of Provenance Ancho rub
Vegetable oil for frying.
For the guacamole:
2 avocados
1 lime
Salt 
Method:
Preheat oven to 170deg C. Put the chicken thighs in a roasting dish and place in the oven for 25 mins.
Once cooked allow to cook and then shred off the bone and add to a bowl, then add in the grated mozzarella, cream cheese and ancho rub.
Mix thoroughly and put to one side. 
Make the guacamole by adding the avocado, lime juice and salt into a small blender and blend until smooth or to your liking, add to a serving bowl and sprinkle over some Tajin. 
Put the vegetable oil on a medium high heat or if using a fryer set to 190 degrees C. 
Warm the tortillas in some kitchen paper or a J cloth and microwave for 20-30 seconds until soft and pliable. 
Now fill each tortilla with a good amount of the mixture and roll up like a cigar, seal with a tooth pick to hold it in place while it fries. 
Add a few at a time to the oil and cook for 2-3 mins, turning if necessary and then drain on kitchen paper, serve on a platter with the guacamole.