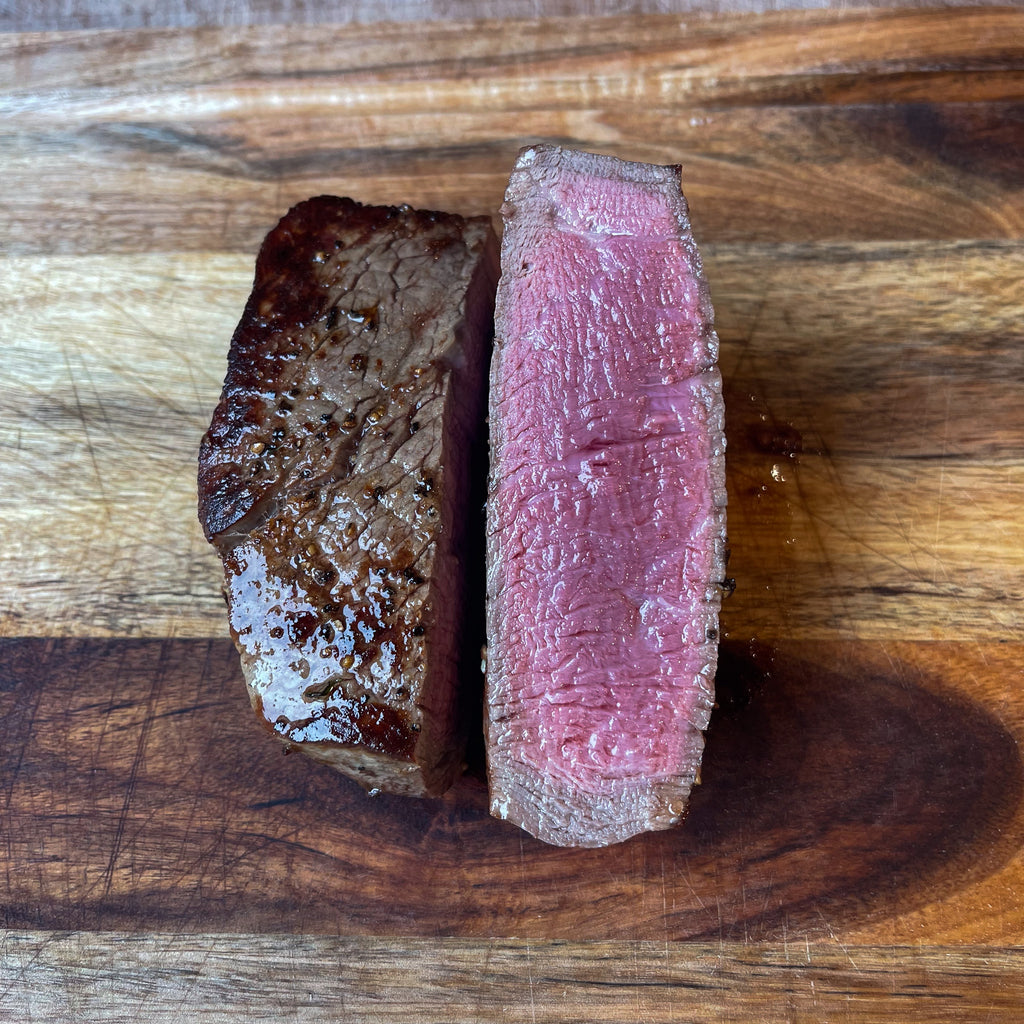 Firstly, we do recommend a meat thermometer for best results. Fillet steaks can come in different sizes and thickness, so knowing the internal temperature can be a surefire way of achieving the finish you desire.
Take the steak out of the fridge 20-30 minutes before cooking so that it comes to room temperature.
Pre heat the oven to 180deg C.
Put a pan on a medium-high heat and sear the steak so it gets colour all over. This should take 3-4 minutes.
Then put the steak in the oven and cook for 30-35 minutes per kilo for medium rare or 52 deg C internal temperature. Cook for 35-40 minutes per kilo for medium or 62deg C internal temperature.
Rest the steak for 15-20 minutes and enjoy the luxurious, tenderness of a fillet steak.
Enjoy cooking your fillet steak with confidence!