Chilean Wagyu
We're very excited to this amazing Wagyu from Chile available for delivery.
This combination gives the beef superb marbling while still retaining the flavour and tenderness of grass fed beef.
Using Japanese Wagyu genetics, but a more extensive farming technique, this beef can be enjoyed just like a traditional well marbled steak. It is tender, with a rich mouthfeel and lots of lasting complexity.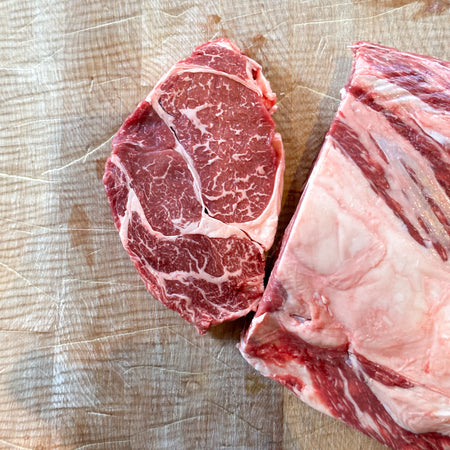 Chilean Wagyu Ribeye 'Mollendo'
Chilean Wagyu Outside Skirt Steak